Installations
Residential Installation in Shreveport, LA
I was commissioned to create five large paintings for a beautiful new home in Shreveport, Louisiana. A 48×60 piece for the Great Room titled "Going With the Flow", a 48×60 piece for the Master Bedroom titled "It Starts With a Dream", a 60×60 piece for the Dining Room titled "Under Construction", and a triptych 3-36×36 paintings titled "Blue Lagoon" for the Pool Room.
My customer is in the construction business so I tried to give "It Starts With a Dream" and "Under Construction" a look that emulated building/architecture.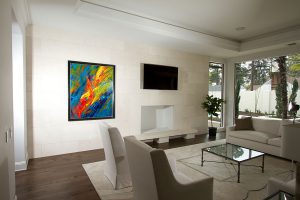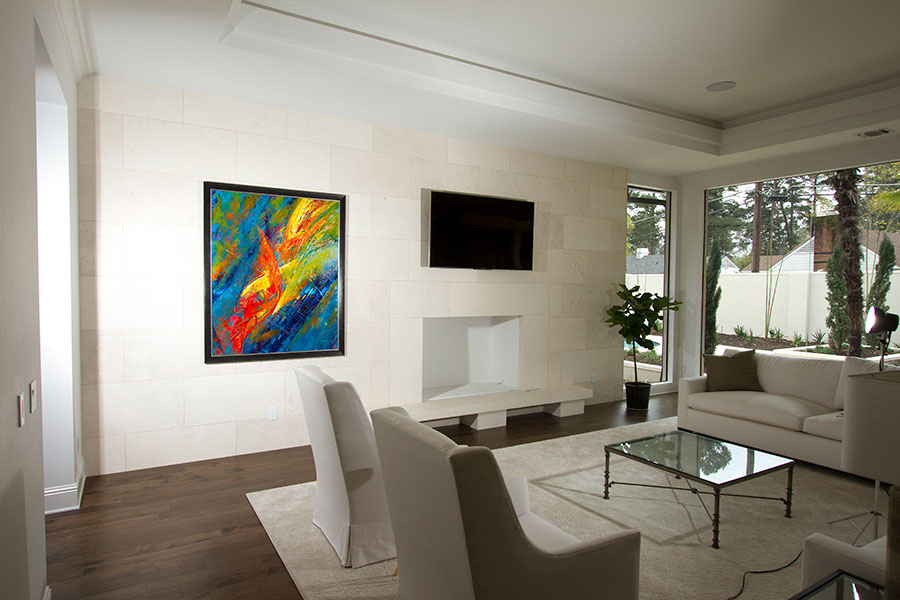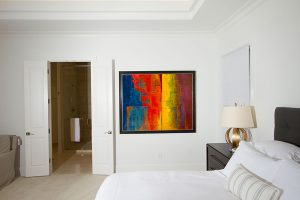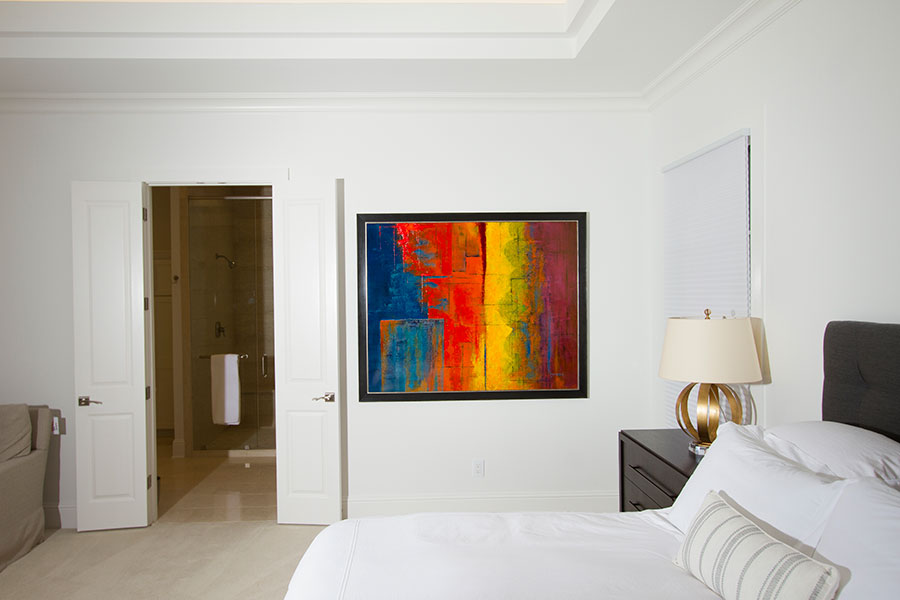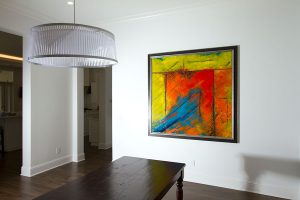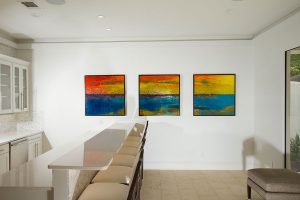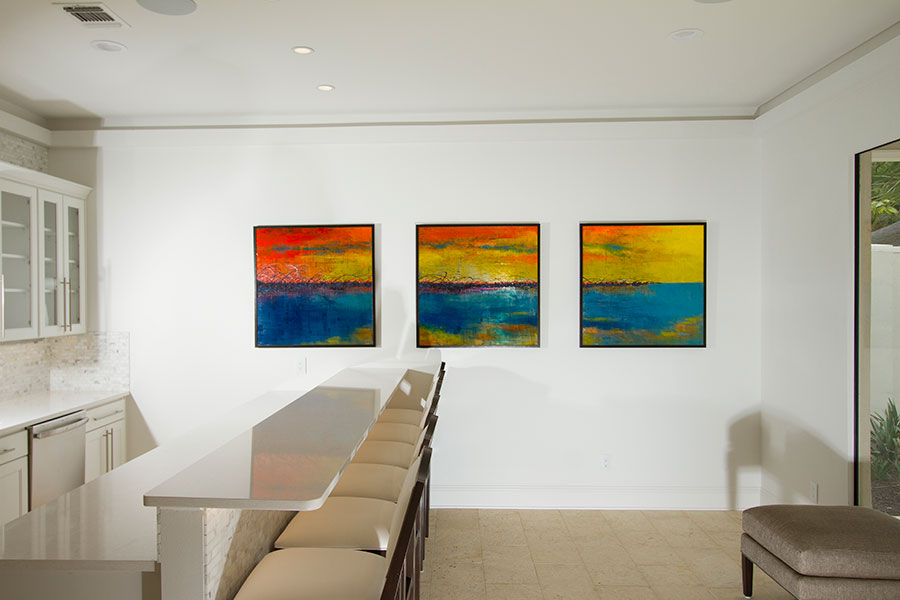 The triptych I created, "The Blue Lagoon", is on the back wall of the Pool Room and is the first thing you see when you walk in the room. My customers backyard is an oasis. It is absolutely stunning with the large pool, under roof cooking area, eight foot stucco wall and beautiful landscaping including large palm trees. You can view the entire backyard from the Pool Room through large plate glass windows.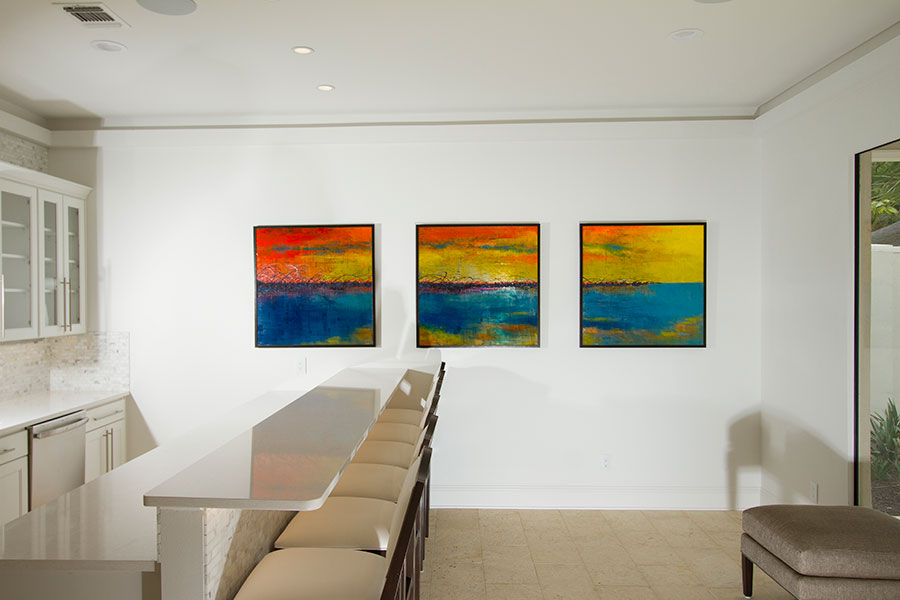 The painting I created for the Great Room, titled "Going With the Flow" is hanging on a beautiful Limestone wall next to the fireplace. My customer has a very easygoing personality so I did this piece trying to create that feel. The center element of the painting is flowing through the art. This painting has a lot of layers but is very soothing to view.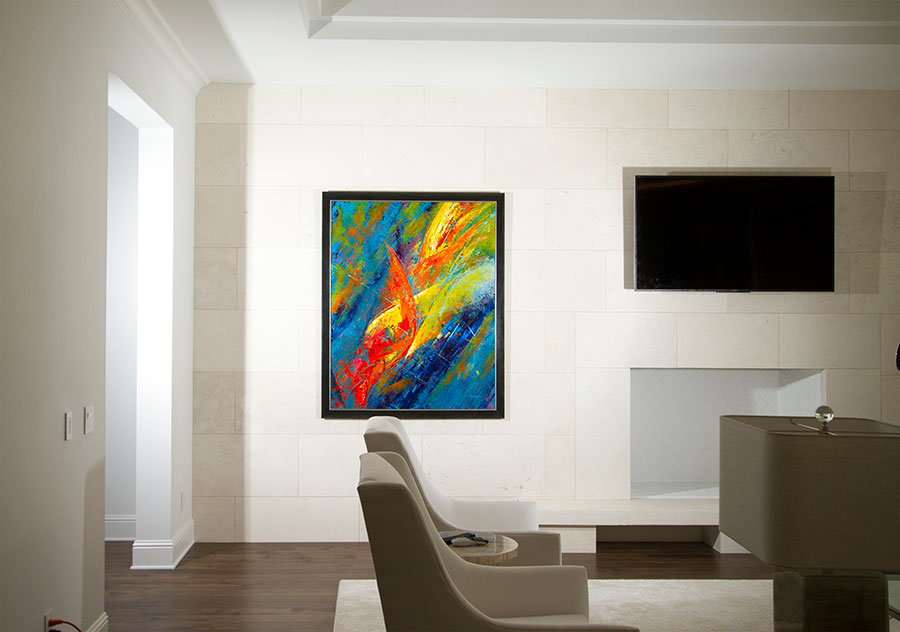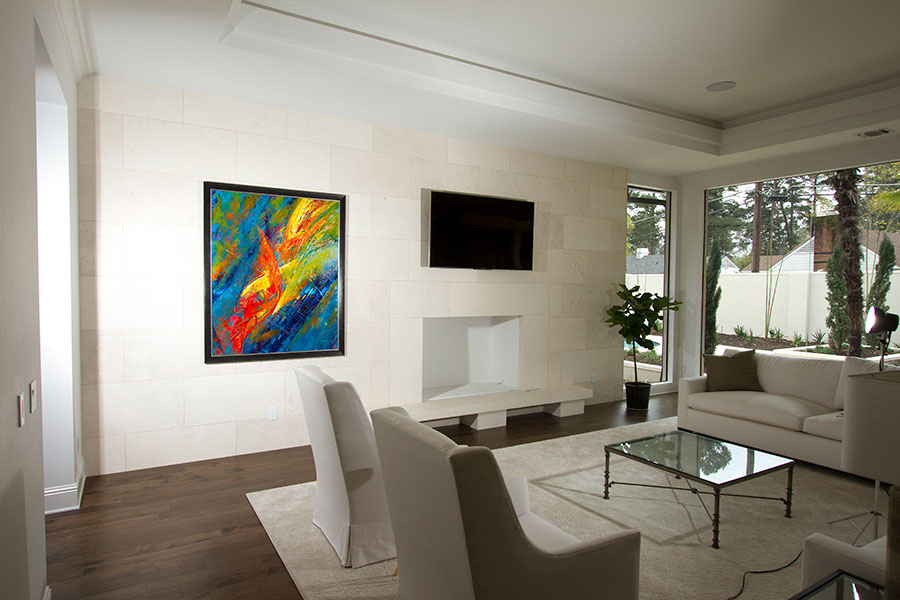 The piece for the Master Bedroom, titled " It Starts With a Dream" has a square structure at the bottom left of the painting that represents a home and vertical and horizontal lines throughout the art the represent the architectural process.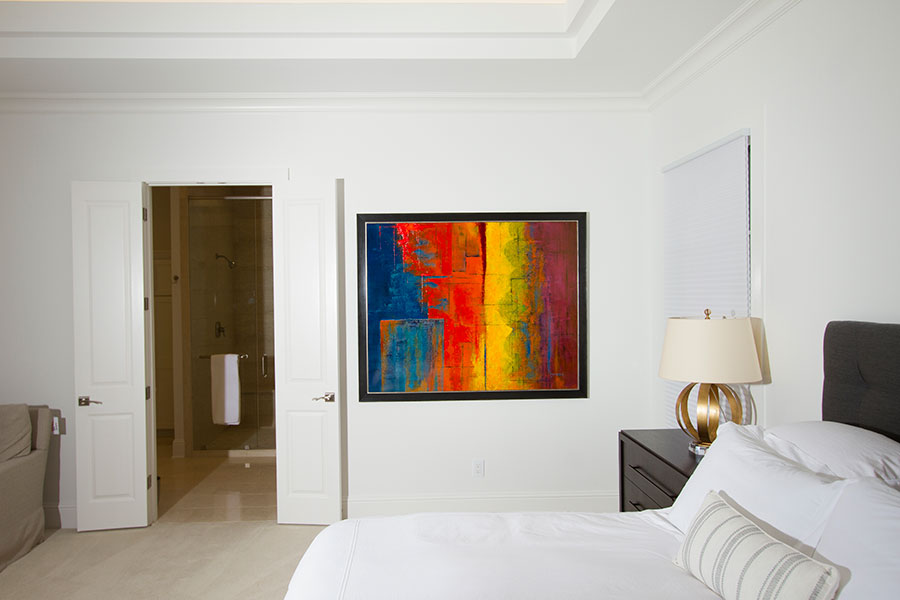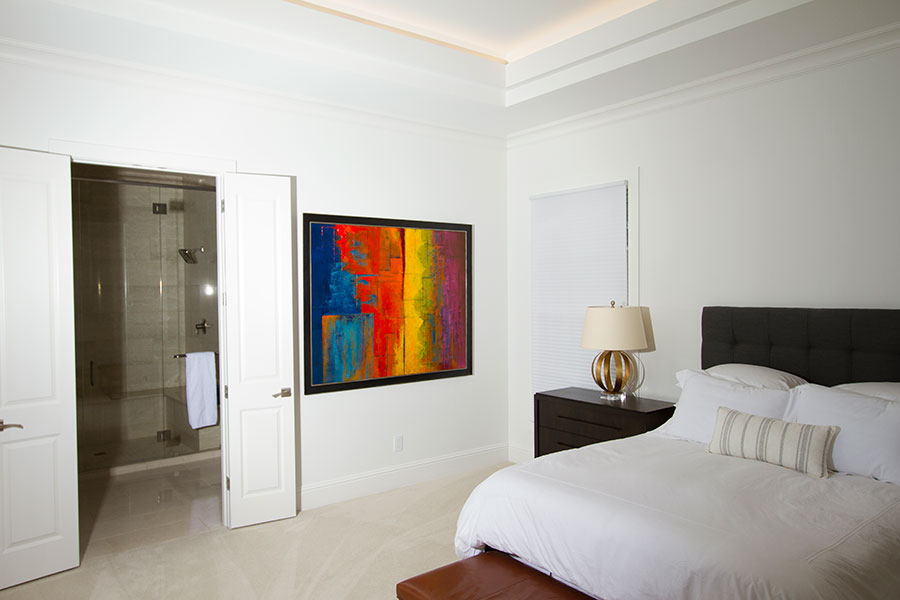 The painting for the Dining Room, "Under Construction" features a shape in the center of the piece that simulates a home. The entire painting has an unfinished feel; from the chaotic mood the heavy under painting creates to the exposed stainless steel throughout the art.